Weather was lovely all day but now it is cold. Fie on winter! Fie, I say!
:~:~:~:~:~:~:~:~:~:~:~:~:
I spent today...hanging curtains and putting yet more IKEA furniture together. But it's all more or less done, now. They are living in their place, and we are back in ours. As exhausting as it was having them here, I will miss the company. The dog is great, but she's not really chatty.
:~:~:~:~:~:~:~:~:~:~:~:~:~
I heard Adele's new single, Hello, today. It is -- fine. It's okay. How exactly, and why, did it break the internet?
:~:~:~:~:~:~:~:~:~:~:~:~:~

Everyone (well, not quite, but a lot of people) have Christmas lights not just up, but lit. I get wanting to hang lights while it's relatively warm and ice free, but plugging them in In November? BEFORE Remembrance Day? Wasting all that electricity? What kind of crazy is that? Why, in my day...
:~:~:~:~:~:~:~:~:~:~
Have any of you ever reupholstered a chair? I mean, stripped it down to the frame and more or less started from scratch? I am pretty much evenly divided between wanting to tackle a redo of a chair that looks mostly exactly like this (the upholstery on mine is icky pink):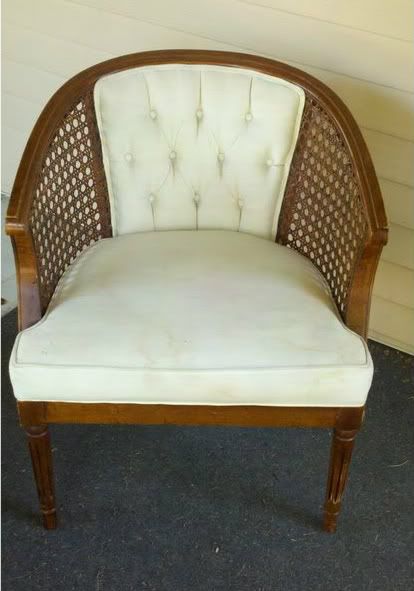 - and wanting to sit down until the feeling goes very far away.

If you have attempted such a (mad) project, how did it go? Any tips and/or tricks you'd like to offer?
:~:~:~:~:~:~:~:~:~:~

Back to our regularly scheduled questions tomorrow. Woo hoo!